Reformation Indy 2023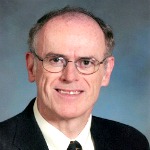 Dale Ralph Davis
Reformation Indy welcomes professor and author Dale Ralph Davis to speak at our 12th annual conference on Kingdom: Triumph and Trauma - Messages from 1 and 2 Samuel.

Reared in Western Pennsylvania, Dale Ralph Davis has been a pastor in the PCA since 1984. He has attended 4 seminaries, been a youth minister once, pastored 4 churches in 3 different states, and has taught Old Testament in 2 institutions (Belhaven College and Reformed Theological Seminary/Jackson), He is the author of many helpful commentaries and continues to write biblical expositions in his retirement years. He resides in Cookeville, TN with his wife Barbara, and they have 3 grown sons with families.
---
Conference Schedule
Friday Evening - April 14
7:30 p.m. - Introduction & Welcome
7:45 p.m. - Session I: Gray Days in God's Kingdom, 1 Samuel 1-7
8:45 p.m. - Break*
Saturday Morning - April 15
9:00 a.m. - Session II: The King Thing, 1 Samuel 8-16
9:45 a.m. - Break*
10:15 a.m. - Session III: Holding Up a Man of Sorrows, 1 Samuel 17-30
11:00 a.m. - Break*
11:30 a.m. - Session IV: Q&A with Dr. Davis
12:15 p.m. - Closing Remarks
Sunday Services - April 16
9:30 a.m. - Morning Service: Kingdom Anchors, 2 Samuel 5-7
5:45 p.m. - Evening Service: His Kingdom Cannot Fail, 2 Samuel 17
---
Cumberland Valley Bible Book Service will be supplying a book table for the conference.
---
There is no charge to attend, but a freewill offering will be taken to help defray expenses.

* Refreshments & Book Table will be available in the Fellowship Hall. Unfortunately childcare will not be provided.